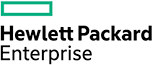 HP SMB Smart Web-Managed Switches

High-Performance for Advanced Small Businesses
HPE OfficeConnect™ networking solutions help you do more with less – enabling you to share resources and collaborate without complexity. HPE OfficeConnect solutions are simple to manage, affordable to own and reliable to operate.
HP Small Business - Smart Web Managed Switches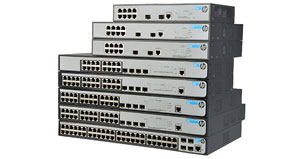 The HP 1920 Switch Series, part of the HPE OfficeConnect portfolio, is designed for smaller organizations dealing with bandwidth-demanding applications.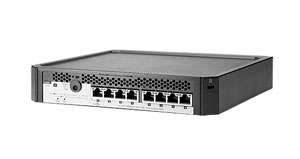 HP PS1810 Switch Series devices are purpose-built smart-managed Gigabit Layer 2 switches designed for small businesses looking for an integrated, easy-to-administer HP ProLiant Server and switch solution.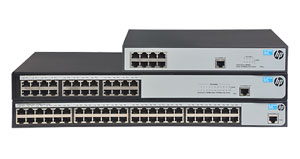 The HP 1620 Gigabit Switch Series is an entry-level, smart-managed switch ideal for small businesses looking for basic network features to enhance network performance but without the added complexity and cost of more advanced switches.