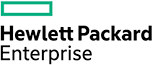 HPE Networking Top Value Promo

Save big with this promotion! Limited Quantity!
Please visit our Aruba Networks (HPE) site for the latest Aruba Networks' wireless products

Sorry, this promo is no longer available, please contact us.
Contact Us for More Information
Small and Midsize businesses have a lot to think about when it comes to their networks. Mobility and cloud-based applications are quickly changing the way SMBs operate and how employees work and engage with customers. 67% of SMBs view mobile solutions and services as critical to their businesses.This is why Aruba, a Hewlett Packard Enterprise Company, offers the Top Value promotion.
Use this promotion to help you:
Help your network keep up with the Wi-Fi performance needs of new mobile devices & applications.
Get convenient, cost-effective, basic layer 3 switches up to the highest performance 10Gbps switches so your wired infrastructure fits the needs of your business.
Timeframe
Effective May 1, 2019 - October 31, 2019, or while supplies last.
Terms and Conditions
Discount is available only on Aruba & HPE SKU's listed below.
HPE and Aruba reserves the right to terminate, alter, or modify these terms and conditions at any time.
Qualifying Products List
| Description | HPE SKU | Description | HPE SKU |
| --- | --- | --- | --- |
| HP 1405 Small Office Switch Series | JH407A | Aruba 2930F Series Switches | JL253A, JL254A, JL255A, JL256A, JL258A, JL259A, JL260A, JL261A, JL557A, JL558A |
| HPE OfficeConnect 1420 Switches | JH016A, JG708B, JH017A, JH018A, JH327A, JH328A, JH329A, JH330A, JH019A | Aruba Modules | J9731A, J9732A, J9733A, JL078A, JL081A, JL083A |
| HPE OfficeConnect 1620 Switches | JG913A, JG914A | Aruba Cables | J9734A, J9735A, J9736A, J9806A |
| HPE OfficeConnect 1820 Switches | J9979A, J9980A, J9981A, J9982A, J9983A, J9984A | Aruba Mount Kits | J9583A |
| HPE OfficeConnect 1950 Switches | JG960A, JG961A, JG962A, JG963A, JH295A | Aruba Shelves | J9805A |
| Aruba 2530 Series Switches | J9772A, J9773A, J9774A, J9775A, J9776A, J9778A, J9779A, J9780A, J9781A, J9782A, J9783A, | Aruba Power Supplies | JL085A, JL086A, JL087A |
| Aruba 2540 Series Switches | JL354A, JL355A, JL356A, JL357A | Aruba Transceiver | JD089B, JD092B, JD094B, JD119B |
Ready to save big?
Contact us today to get started!
Contact Us
Mailing Address:
CurveSales.com
A division of Virtual Graffiti, Inc.
9979 Muirlands Blvd.
Irvine, CA 92618
Local: 949-328-2857
Toll Free: 844-960-3901
Fax: 949-266-9332
Our team here is to help you! We are available from Monday – Friday: 7am - 9PM PST and Saturday – Sunday: 9am - 6PM PST and attempt to respond to all inquiries within 1 business day.
Please Note: Technical support is provided by the manufacturer. If you have product support related questions, please contact the manufacturer directly.